Conferences
The Ponte di Legno Congress Center, due to its great adaptability of spaces, can host meetings and conventions for 10 to 300 people. It has 5 rooms, for a total of almost 500 square meters. which can be customized to suit the event to be hosted.
PARADISO ROOM
Paradiso Room is the main one, extends over 260 square meters, is lit by natural light thanks to large glass walls with a view of the Castellaccio and can accommodate up to 300 people in comfortable armchairs. It is mainly used for meetings, debates, study days, screenings. It has, in fact, audio amplification, radio microphones, video recording, large screen projections, PC video link and wi-fi. On request we can also provide conference secretariat, simultaneous translations, interpreters and hostesses.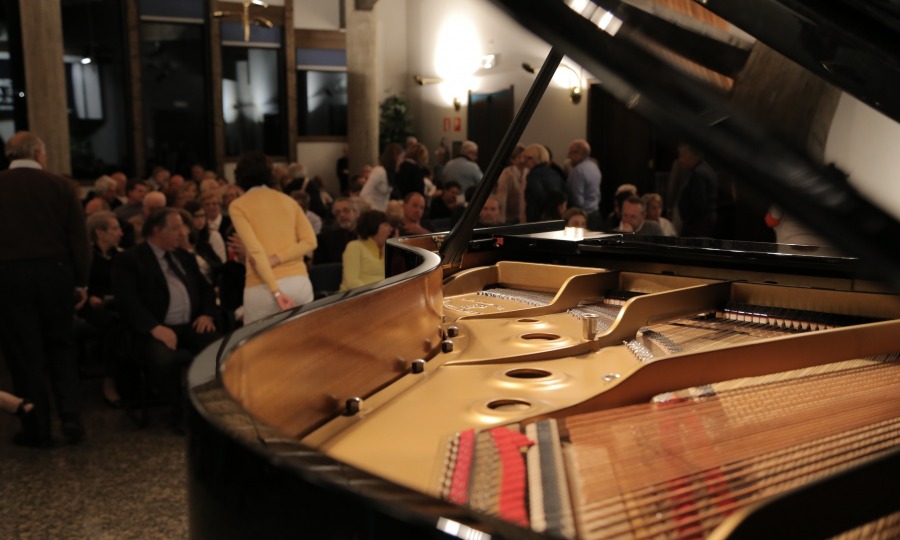 CONCERTS AND EVENTS
The Paradiso room is also often home to concerts, especially classical music, and other artistic events. It can be equipped with a platform on which the protagonists perform.